CROSSFIT 
PUSHIN WEIGHT TEAM
CrossFit Pushin Weight's coaching team is greater Richmond's most dedicated group of trainers. Their experience and passion are unmatched. Meet the crew that's changing the face of fitness in Richmond.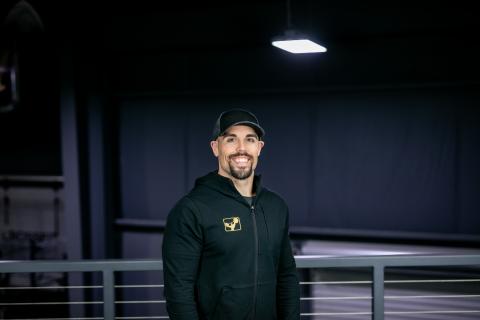 Tyler Cox
Owner, Head Coach, Director of Death
Tyler Cox
Owner, Head Coach, Director of Death
Tyler is a passionate coach with a love for the Sport of Fitness. As a former collegiate football player and military athlete, he knows the ins and outs of the most effective strength and functional fitness programs and exercises. Tyler's mission as a coach is to help people continuously set and achieve goals throughout their fitness journey at CrossFit Pushin Weight.
Certifications
CrossFit Level 1
CrossFit Level 2
CrossFit Mobility
CrossFit Weightlifting
CrossFit Powerlifting
CrossFit Gymnastics
CrossFit Football
CrossFit Strongman
USA Weightlifting Level 1
TRX Suspension Trainer
Power Monkey Camp
brUTE Strength Camp
Attitude Nation Seminar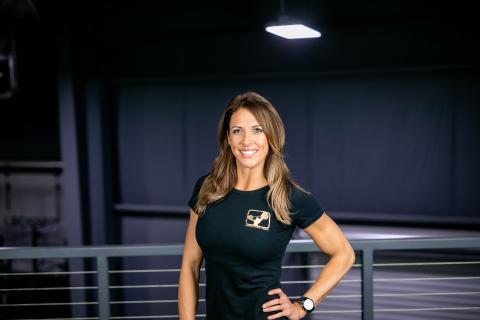 Ashley Jenkins
Owner, Coach, Director of Fun
Ashley Jenkins
Owner, Coach, Director of Fun
Ashley fully believes that taking time for fitness should be a part of everyday life as much as going to work or eating lunch. She's passionate about getting people to understand that fitness is integral and that it should be fun and rewarding. Coaching is something Ashley finds incredibly rewarding. She strives to provide a welcoming experience for every new member and an environment of community support and loves watching her members grow in skill, ability, strength, and confidence.
Certifications
CrossFit Level 1
Onnit Academy Foundations Certified
Onnit Academy Battle Ropes Certified
Onnit Academy Steel Club Certified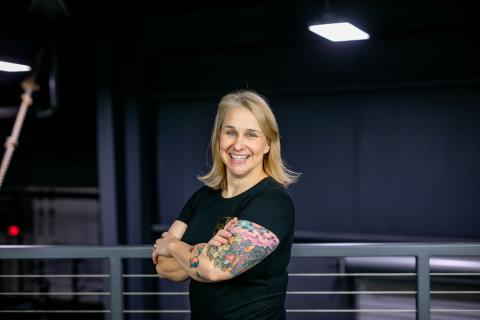 Kara Silva
Owner, Coach, Director of GSD
Kara Silva
Owner, Coach, Director of GSD
While Kara has many years experience  coaching CrossFit and conducting personal training, her main role at the gym is taking care of all the things behind the scenes that keeps shit moving smoothly. Kara heads up the Women's Barbell Club (See Website for details and times!). She passionate about proper movement before strength, so she's also passionate about mobility and regaining our natural flexibility we lose over the years due to modern day life. Kara has loved lifting weights for a long time, but CrossFit and Olympic weightlifting really opened her eyes to the possibilities of human ability in herself and others. She also is very happy to provide hugs and high fives as often as needed!
Certifications
CrossFit Level 1
CrossFit Level 2
ACE Personal Training
Precision Nutrition
USAW Level 1
CrossFit Mobility
Catalyst Athletics Certified Coach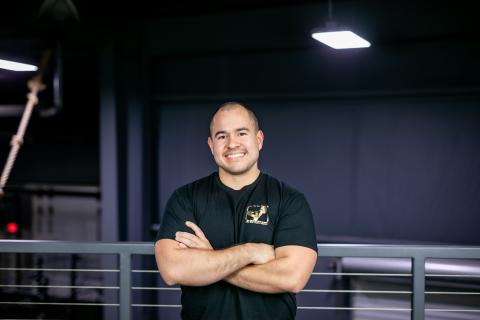 Mike Echevarria
Coach
Mike Echevarria
Coach
Mike "Eche" Echevarria is passionate about coaching and sharing his personal experiences in weight loss and as a CrossFit athlete. While he played baseball throughout high school, which he had to give up due to a shoulder injury, he didn't find anything to inspire him to stay fit until CrossFIt came his way in 2011. Eche loves being a part of every member's fitness journey, in helping them reach their goals, whatever they may be.
Certifications
CrossFit Level 1
CrossFit Level 2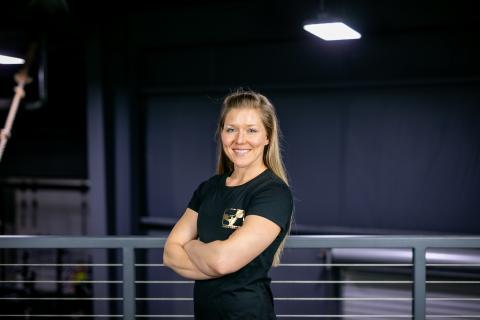 Emily Wright Wolfram
Coach
Emily Wright Wolfram
Coach
Coach Emily (Fem) began CrossFitting in 2010 and fell in love with the culture of supportive competition, strength-building, and eating for performance. Her own athletic resume includes competing at multiple World Championships during 6 years on the US National Canoe/Kayak Team, and winning the 2016 US Olympic Trials. She has also been a high-school state medalist in cross-country skiing, and a CrossFit Regionals Competitor (2013).

Fem loves working with people of all ages and fitness levels, but has been especially impacted by her work with teenage female athletes and children with special needs.

Fem is a Western NY State (Rochester) native who moved to Richmond in 2016. She is currently pursuing admission into a Doctorate of Physical Therapy Program.
Certifications
CrossFit Level 1
CrossFit Level 2
USAW Sports Performance Coach
CrossFit Kids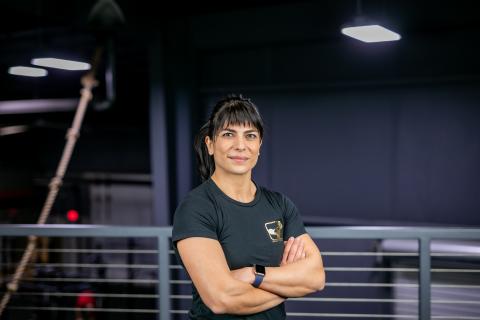 Emine Sakrisson
Coach
Emine Sakrisson
Coach
Emine is passionate about so many things family, friends, animals, good food, culture, health, CrossFit!  She has been an active part of the CFPW8 community for years and often competes at CrossFit competitions.  Emine is super strong , had fabulous technique and she speaks 3 languages! We are super happy to have her as our newest addition to our coaching staff!

 
Certifications
CrossFit Level 1
CrossFit Level 2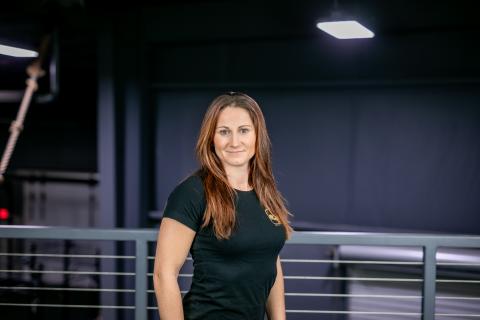 Tabitha Southwick
Concierge
Tabitha Southwick
Concierge
Hello! My name is Tabitha Southwick and I grew up in Lowell, Massachusetts. I love Crossfit, beaches, and summer vacations with family and friends. I choose Crossfit to be healthy, have fun, and improve conditioning which fits my goals. Crossfit has a unique form of camaradereie and it's so powerful. The people here at CFPW8 are so welcoming and make me feel part of this family. Crossfit has made me come out of my comfort zone to try new things and if it wasn't for that I would never be at the level I am now. Another thing that I love about Crossfit is that it can be modified to fit anyone. I'm not just an athlete here but I also work as a Concierge. I genuinely care about everyone and helping them. My friendliness and outgoing personality fits well here at CFPW8. What I love the most about working as your Concierge is the time, dedication, and pride you have in us all!! I love seeing all the smiles that walk into our doors.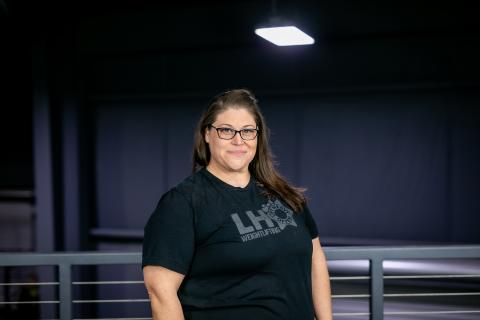 Khepri Atkinson
Weightlifting Coach
Khepri Atkinson
Weightlifting Coach
LHO(Lift Heavy Often) Barbell is owned and operated by Khepri Atkinson.

Khepri was introduced to Olympic-style Weightlifting through CrossFit in 2012. After a year of CrossFitting she was encouraged to pursue coaching. This started with her USAW Sports Performance Coach certification then her CrossFit L1 certification. It was at this time that she realized that she wanted to solely focus on coaching the classic lifts.

Khepri has been lucky enough to develop a mentoring relationship with Olympian Cara Heads Slaughter. Through this relationship, Khepri has been able to cultivate her coaching eye, better understand the individual needs of the athlete and collect an arsenal of coaching cues to help her athletes meet their goals.
Taylor Koontz
Coach
Taylor Koontz
Coach
I have been doing CrossFit for since 2013.  My super competitive nature made me fall in loveCrossFit. I have pushed myself to limits I didn't know I could achieve! As a coach,  I love helping athletes meet those same achievements. My focus and mindset has changed quite a bit over the past year after having my son.  I decided I wanted to better serve other  women during the pregnancy and postpartum times in their life so I became a certified Birthfit coach and I am loving it!!
Certifications
CrossFit Level 1
CrossFit Level 2
BirthFit Coach